Organisation
The Norwegian Safety Investigation Authority (NSIA) is a professionally independent administrative agency organised under the Ministry of Transport.
The NSIA is led by a director general who is appointed by the King based on the recommendation of the Minister of Transport.
William J Bertheussen has been the Director General of the NSIA since 2011. He came from the position of head of the Maritime Department.
The disciplines road traffic, aviation and railway transport fall under the Ministry of Transport's area of responsibility. Maritime transport falls under the Ministry of Trade, Industry and Fisheries' area of responsibility, while the defence sector falls under the Ministry of Defence's area of responsibility.
The ministries may not issue instructions on matters relating to investigations in the NSIA's areas of responsibility.
The NSIA consists of four technical departments, one administrative department and an advisory staff unit. The head of the aviation department coordinates the follow-up of the Defence Accident Investigation Act with pertaining Regulations. See the individual departments' pages for more information about the different areas of activity.
The advisory staff unit possesses expertise in the fields of law, human factors, safety management and organisation, health, safety and the environment (HSE), quality assurance and investigation methods. The advisory staff unit contributes its expertise directly to the investigation and/or parts of work on investigation reports in all areas of activity. It also provides technical follow-up during the investigation process and quality assures investigation reports. In addition to this, the advisory staff unit contributes to competence-building within the organisation, and coordinates and follows up the NSIA's management system. The data security officer function also rests with the advisory staff unit.
The staff unit's work is coordinated by Senior Adviser Ingvild K Ytrehus.
The administrative department attends to the NSIA's administrative and statutory obligations relating to finances, personnel, payroll and archive functions. The department is also responsible for IT infrastructure, operating the website, intranet, electronic systems and switchboard, managing premises and equipment, and for coordination and quality assurance in connection with the publication of investigation reports.
The department's work is led by Head of Department Ronny Ruud.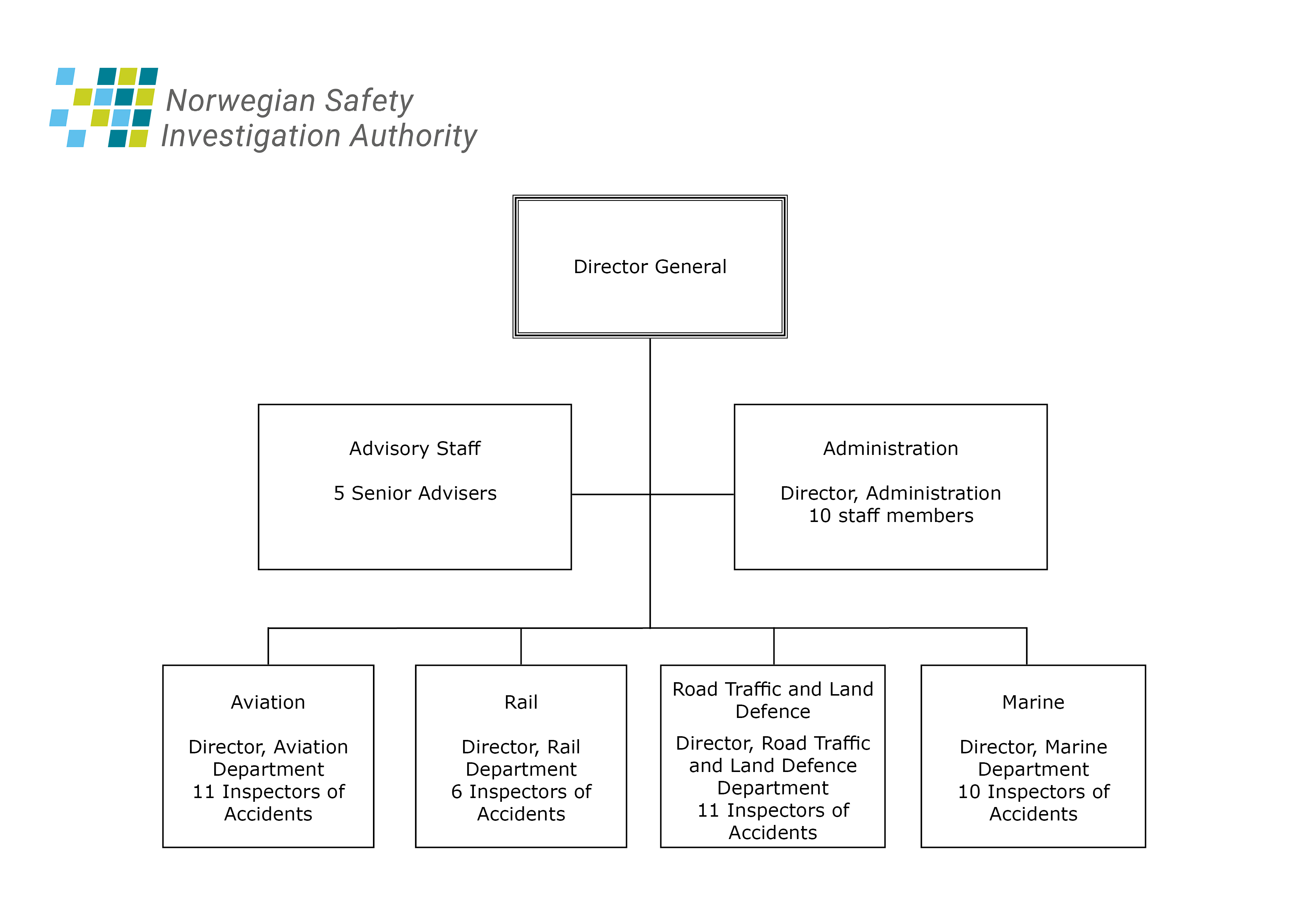 Coordinator Advisory Staff
Director Administration Department